For Buyers
I have the tools and expertise to help you successfully navigate through the biggest investment of your life.
For Sellers
From start to finish, i will assist you in every aspect of your home sale to ensure that you achieve your desired goals.
Real Estate Career
REALTORS®! The market is changing. Will you be ready? Dream bigs, set goals, and take actions with Ask Magis Realty Group!
When you join Ask Magis Realty Group, you are partnering with #1 Real Estate Company in U.S., Keller Williams Realty. We provide agents with:
Leads
Follow Up Boss
Canva Pro
Google Business Workspace
Personal branded websites
Transaction coordinator contract to close.
Cole Realty Resource
Earn more passive income by growing Profit Share or Team Revenue Share.
Fill out the form today and became a part of Ask Magis Realty Group
Our exclusive listings
Browse our exclusive listings.
Featured Areas
Use local guides to explore market trends, new listings, schools, and top businesses within the areas that interest you.
Committed To Working For You.
Loc is the Team Lead and Broker Associate of Ask Magis Realty Group at Keller Williams Signature Realty.
Loc commits full time to lead the team to help home buyers, home sellers, real estate investors and Realtors Associates achieve their goals. Our areas of focus are the established Cypress, Katy, Houston and surrounding areas.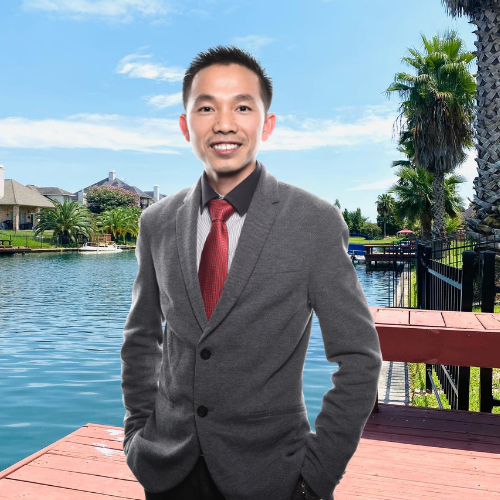 What Clients Are Saying
Follow our latest testimonials which focus our clients exclusively on the best experience they have with us.
"Thank you Mr Loc and his team for helping me get the dream house They guided me to register for utilities after closing the house and answered my ques
…
Read More
tions as quickly as possible They are a very flexible and professional team They are the very friendly young people and enthusiastic and work efficiently Wishing you all more success in the future Thanks a lot"
Read Less
"There was not a single vacant day for my rental! I am an investor and Loc and his team impressed me with their speedy replies and amazing teamwork. Th
…
Read More
e smoothest process ! Loc and his team handled everything like a champ. Everything is solved in a timely manner, I DID NOT lose a day of profit. NOT A SINGLE DAY ! Looking forward to more successful"
Read Less
"Loc is very knowledgeable, punctual and professional. Response to my questions in a timely manner. Highly recommended!"
Ask Magis Realty Group
---
Welcome to Ask Magis Realty Group at Keller Williams Signature! When the time is right for you, we're ready to help!
View More on YouTube
Featured Articles
Stay updated with latest real estate advice.